In 2022, many VATS authors make outstanding contributions to our journal. Their articles published with us have received very well feedback in the field and stimulate a lot of discussions and new insights among the peers.
Hereby, we would like to highlight some of our outstanding authors who have been making immense efforts in their research fields, with a brief interview of their unique perspective and insightful view as authors.
Outstanding Authors (2022)
Carles Escriu, The Clatterbridge Cancer Centre, United Kingdom
Outstanding Author
Carles Escriu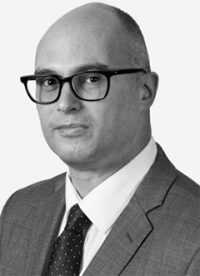 Dr. Carles Escriu is a board-certified thoracic medical oncologist and a fellow of the Royal College of Physicians of London, United Kingdom. He works at the Clatterbridge Cancer Centre in Liverpool and leads thoracic medical oncology at Aintree University Hospital, as well as an academic advisor at the University of Liverpool, where he supervises and mentors medical students and junior doctors during their training and research activity and the lead consultant of the Lung Cancer Personalised Medicine Clinic at the Merseyside and Cheshire Cancer Network, and Thoracic Clinical Research Lead in the North West Cancer Research Network. He completed a doctorate in Cancer Biology as CRUK Clinical Research Fellow at the University of Cambridge and won several prizes from the Royal Society of Medicine. He is committed to stablishing patient-focused clinical and translational multidisciplinary research networks. His research interests lay in translational immunotherapy and niche identification of biological therapies in lung cancer treatment. You may find more about Dr. Escriu's work in his Google Scholar and Scopus page. You may also connect him through his Twitter @CarlesEscriu, LinkedIn and ORCID page.
For Dr. Escriu, academic writing is a fundamental pillar of scientific practice, which requires peer interaction, sharing problems and ideas, confirming published results, and scrutinizing scientific methodology. "The challenge is to be critical with the relevance of your own results, laying a sequence of structured arguments accurately referenced, that lead to an honest and realistic conclusion. The aim is to reach out to the broad peer community and integrate their feedback in ongoing and future projects," he says.
To ensure one's writing is critical, Dr. Escriu notes that criticism can be the result of ignorance or in-depth first-hand knowledge of the field, and it is important to be self-aware and explicit about its origins when sharing the criticism. He notes that both sources of criticism are useful in science, as one can often find that by explaining a problem to someone with no previous background, a simpler solution appears more obvious. In scientific writing, however, it is important that criticism is based on comprehensive background knowledge and accurate understanding of what is being criticized. For instance, during his PhD he learnt that methodology is key, and all conclusions are limited by how methods apply to the problem at study. "Scientific criticism should aim at identifying leaps of faith in the contextualization of the results, so that further research can build on it," he states.
Despite being a doctor, Dr. Escriu finds writing forces him to read and think about his clinical practice and research. He says, "This is how I learn and stay up to date, and how I discover areas to focus my research on. I try to write during the hours of the day when I am fresh and/or very motivated, and often block a week every month or two where I do not allocate meetings or talks, so that I can have more time to write. Planning in advance and a writing habit are key."
When it comes to Conflict of Interest (COI), Dr. Escriu points that a researcher will become a source of information once they published a work, and it is important that that source is honest. He believes that disclosing COI shows you have nothing to hide, where you may have been influenced (with varying degrees of awareness) by interested parts and remind the reader that science demands skepticism from their part. In his experience, COI are related to pharmaceutical companies supporting lectures or research in specific areas of interest to them. "The weaker philanthropic or governmental support structures are, the rarer alternative educational or research funding opportunities are," says Dr. Escriu, "It is down to political management to decide who they want to influence their medical science, and to find out the degree to which these funding sources influence health-care resource utilization." In his opinion, the standards of scientific peer-reviewed research are not influenced by the funding source.
(By Christopher Hau, Brad Li)