Greeting from Dr. Lunxu Liu, Dr. Mark W. Onaitis and Editorial Office of Video-Assisted Thoracic Surgery (VATS)!
We are glad to present the 2019 Annual Report of VATS here. In 2019, VATS developed smoothly and made some significant progress under the join-efforts of experts worldwide. One high-quality focused issue has been published, it is on "New Technologies for Advanced VATS". And we have seven focused issues in progress. More information is shown in the Annual Report.
We would like to express sincere appreciation for the enthusiastic and vigorous support and contributions from all editorial board members, guest editors, authors, reviewers and readers. We wish you a happy, healthy and prosperous 2020!
Sincerely,
Editorial Office
Video-Assisted Thoracic Surgery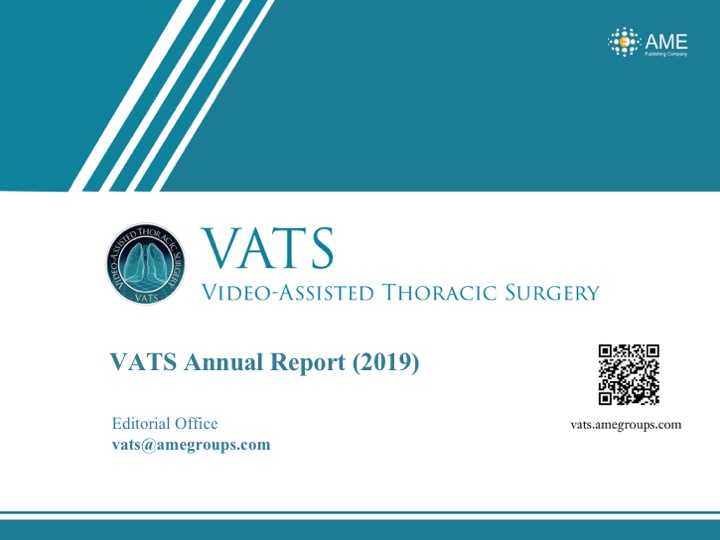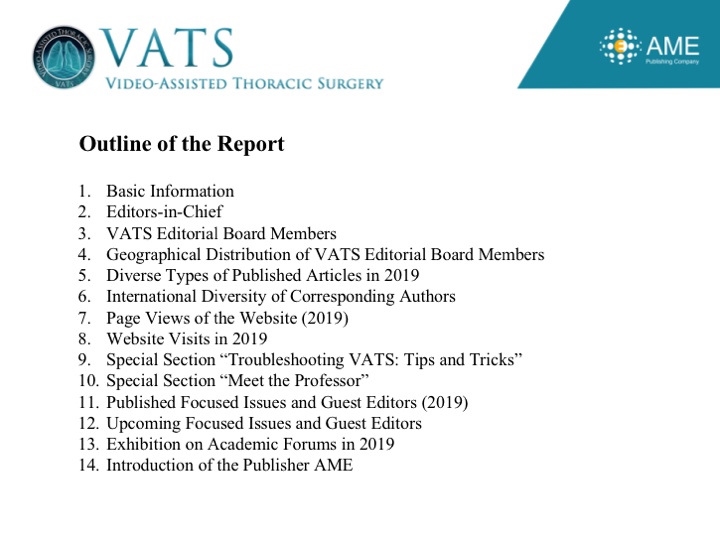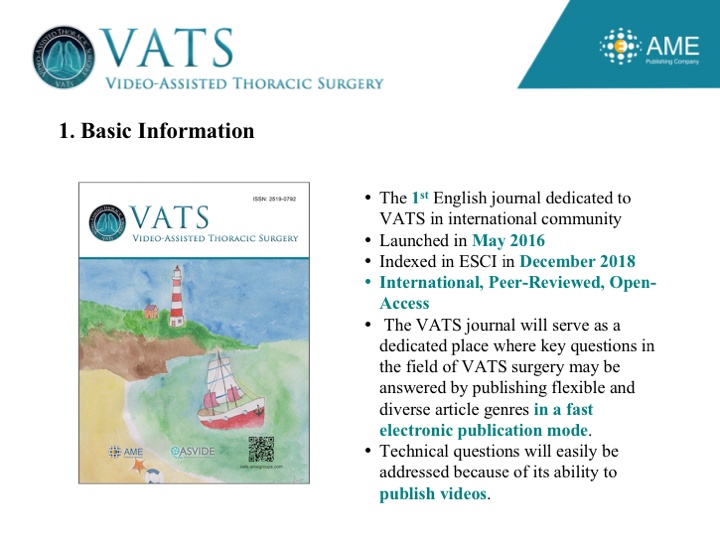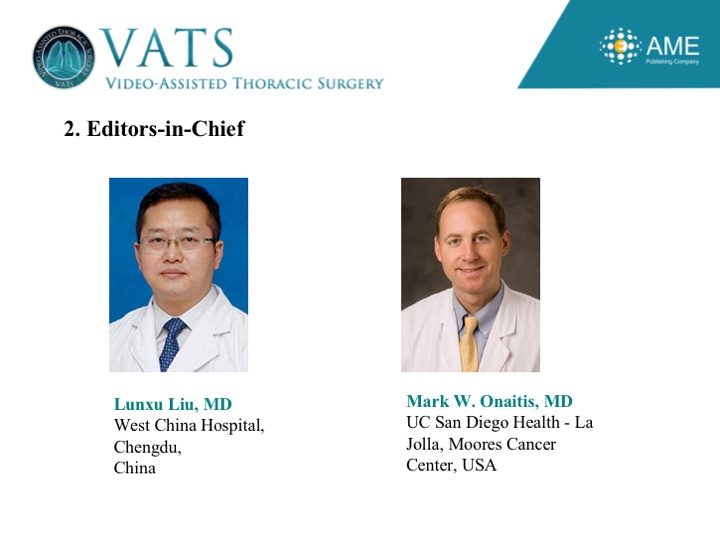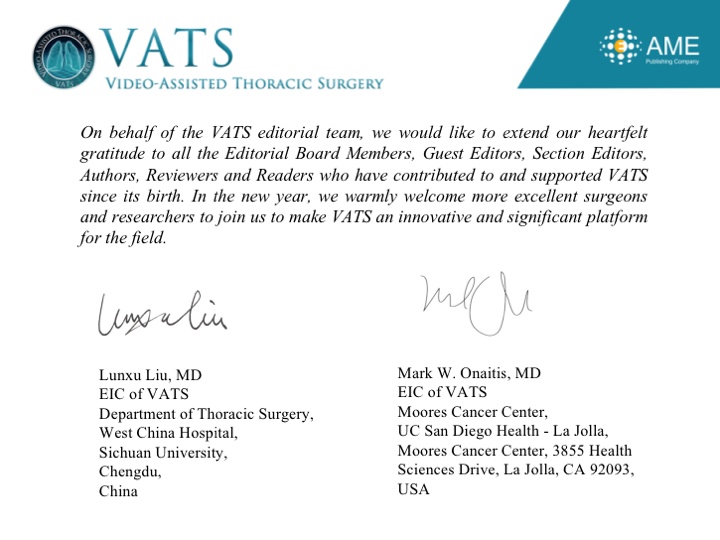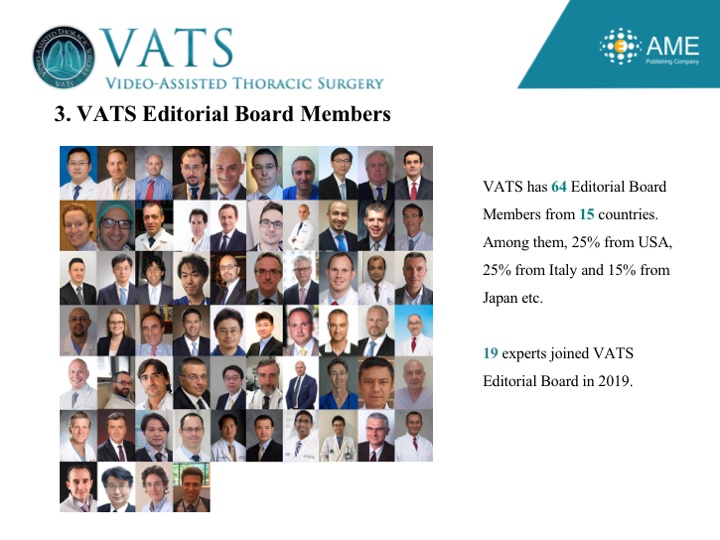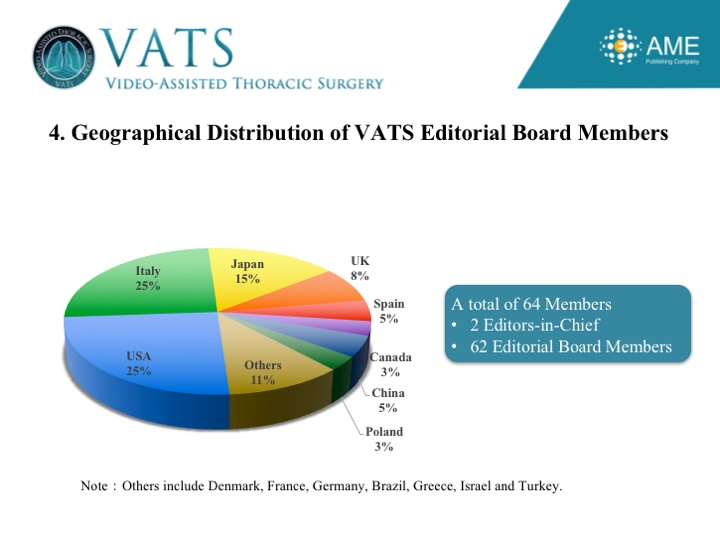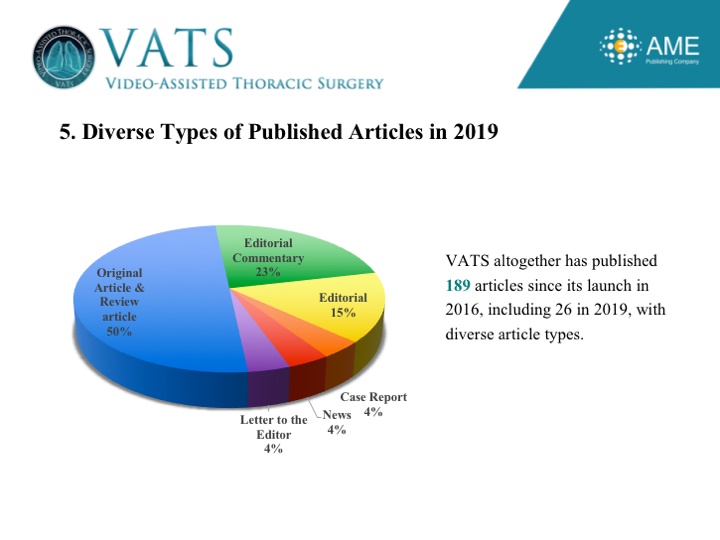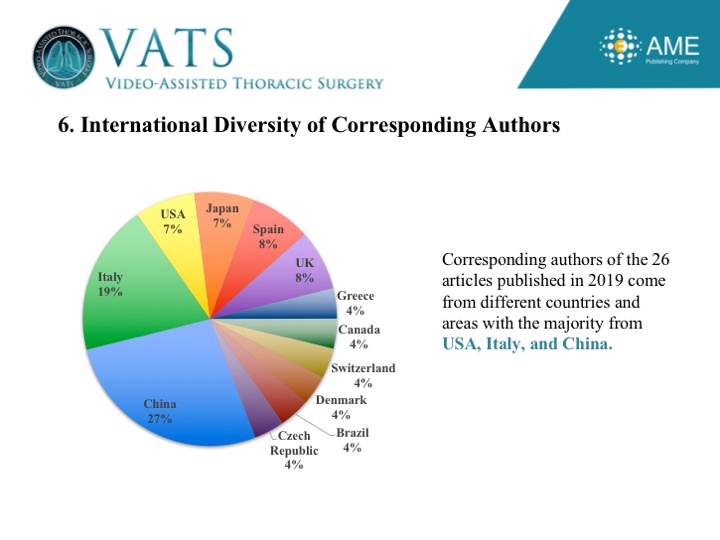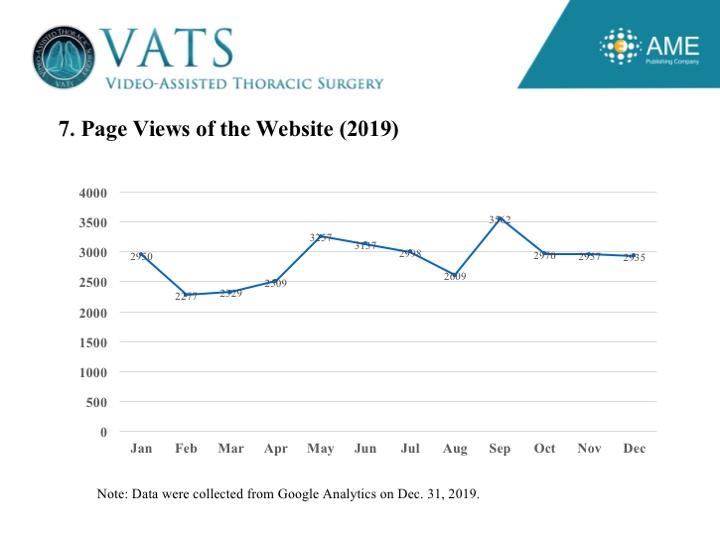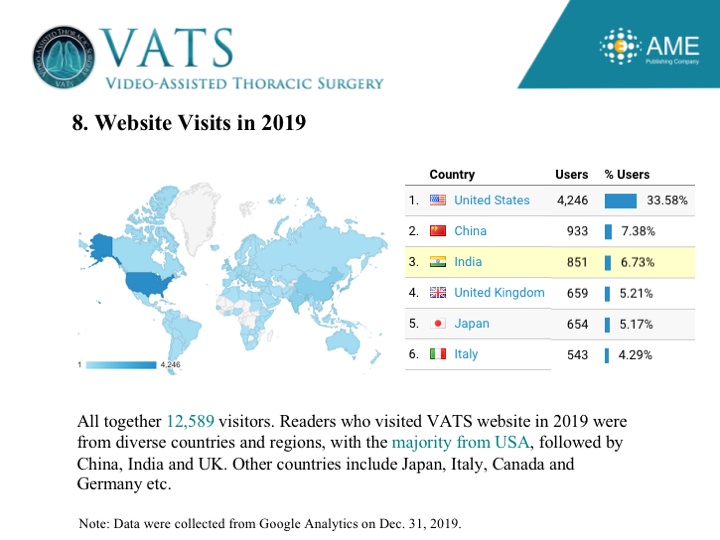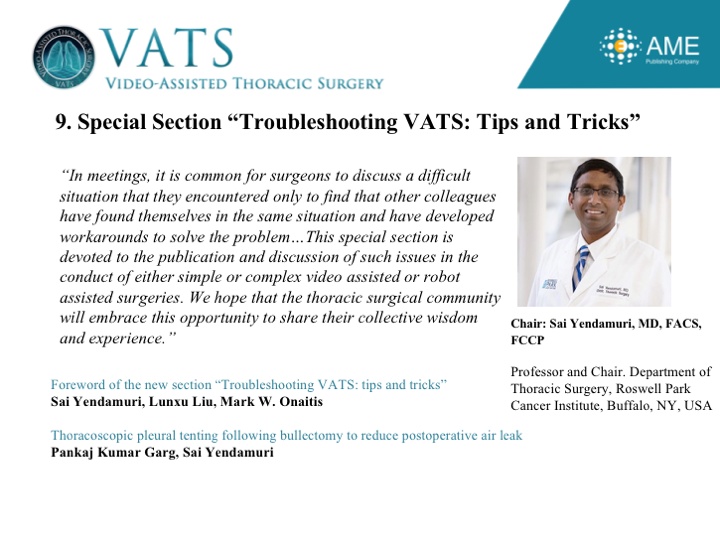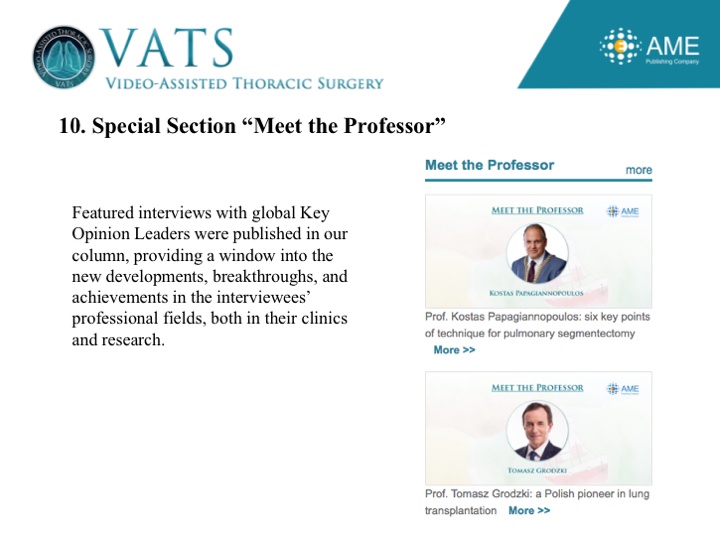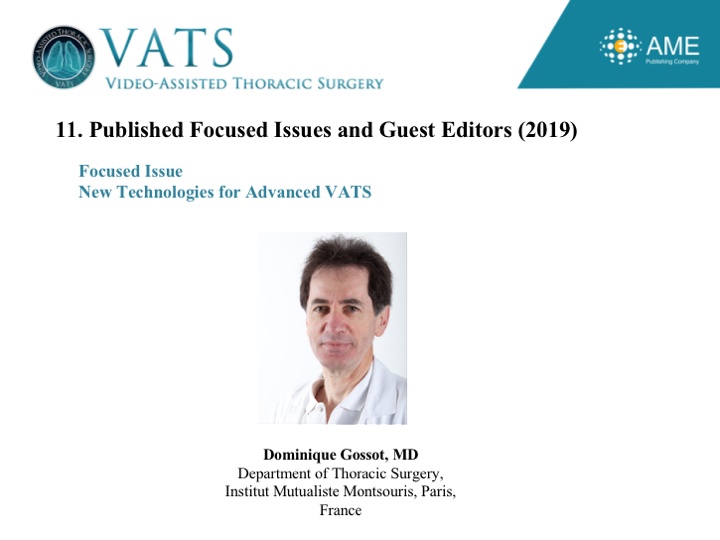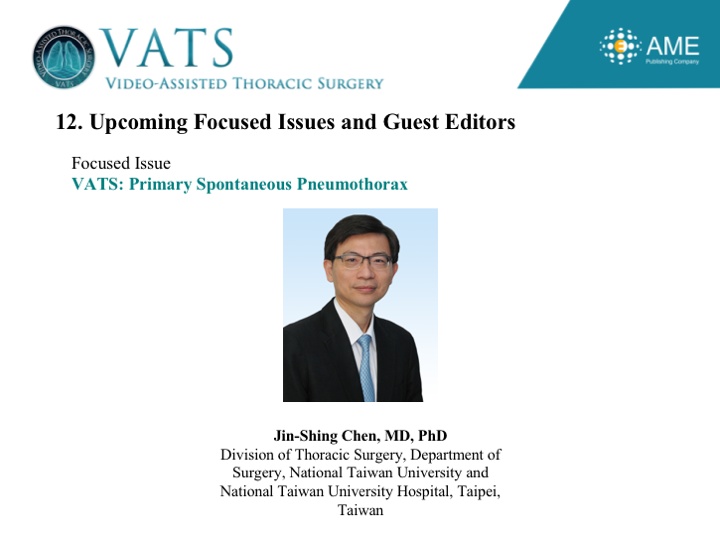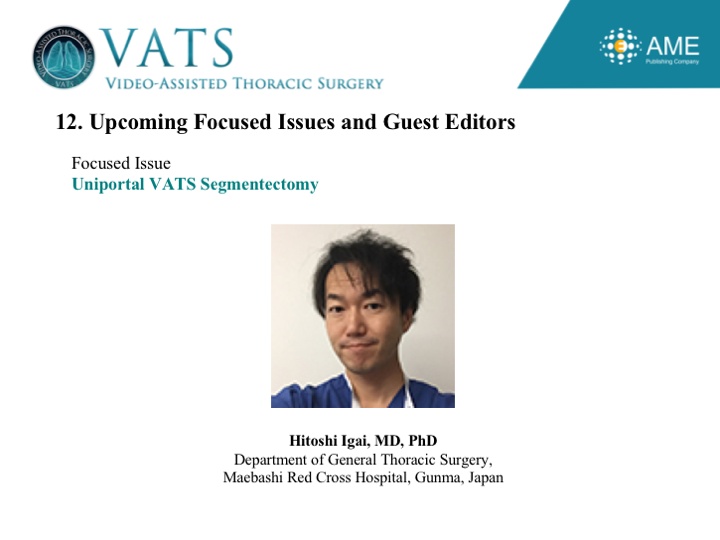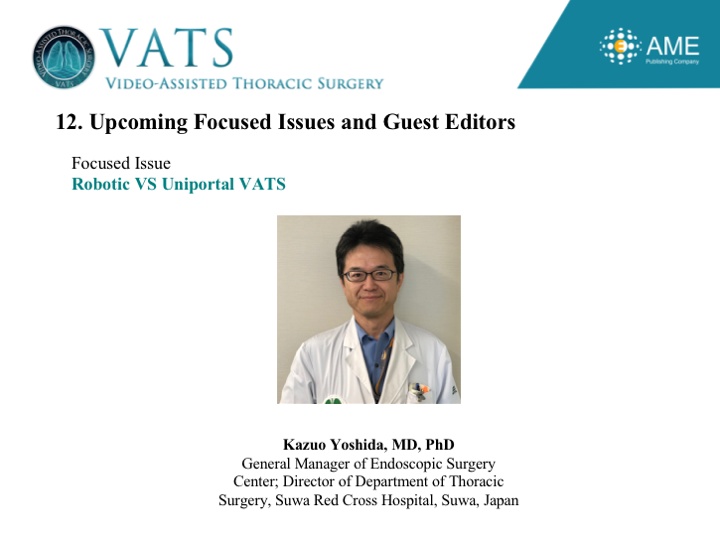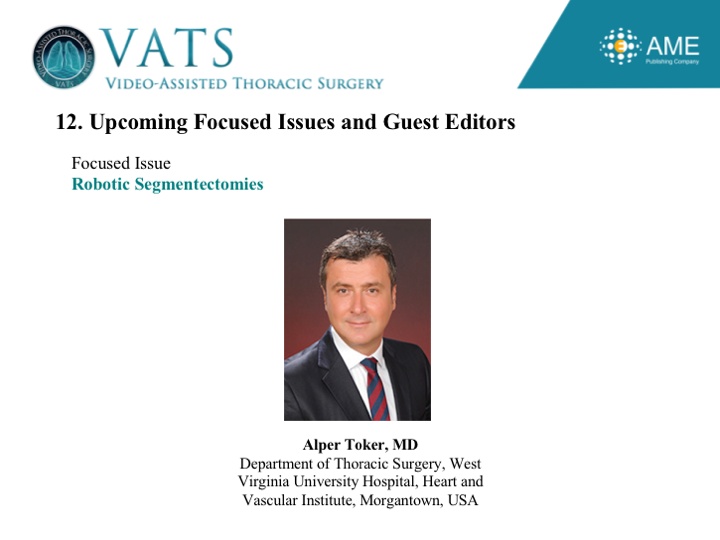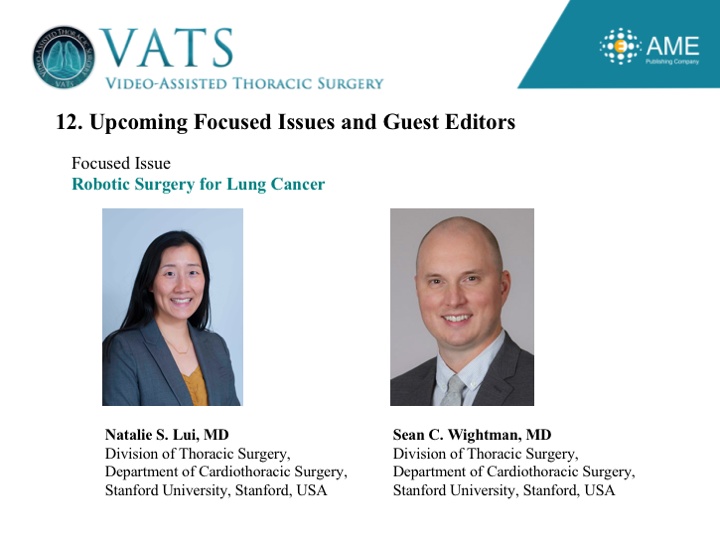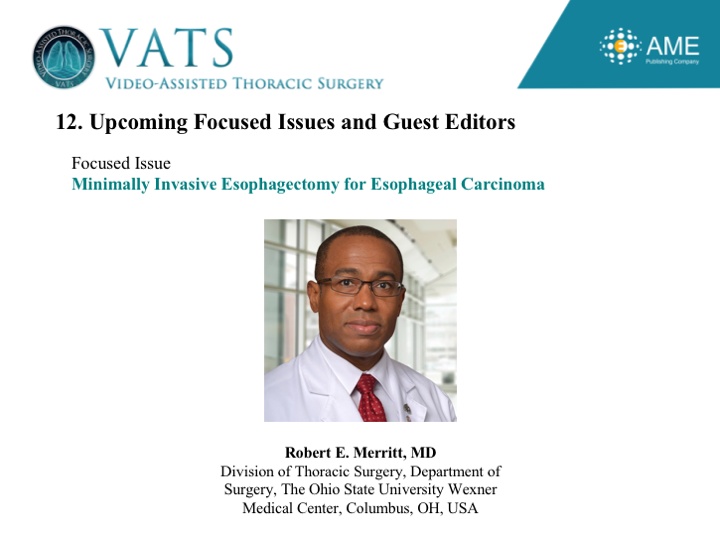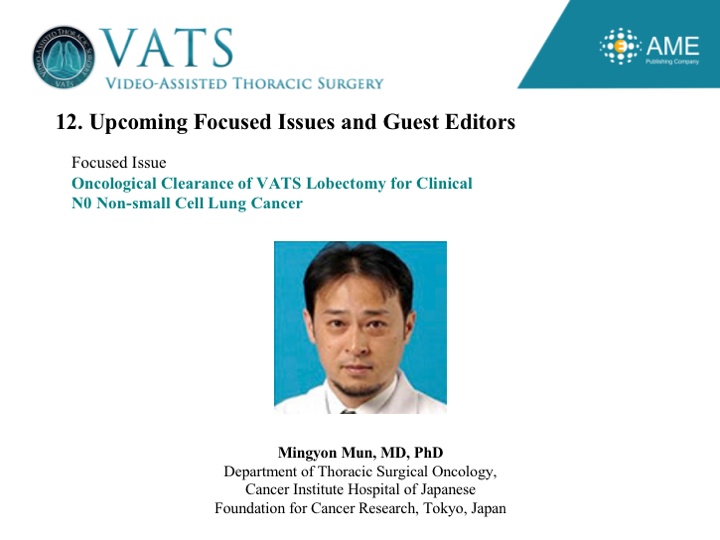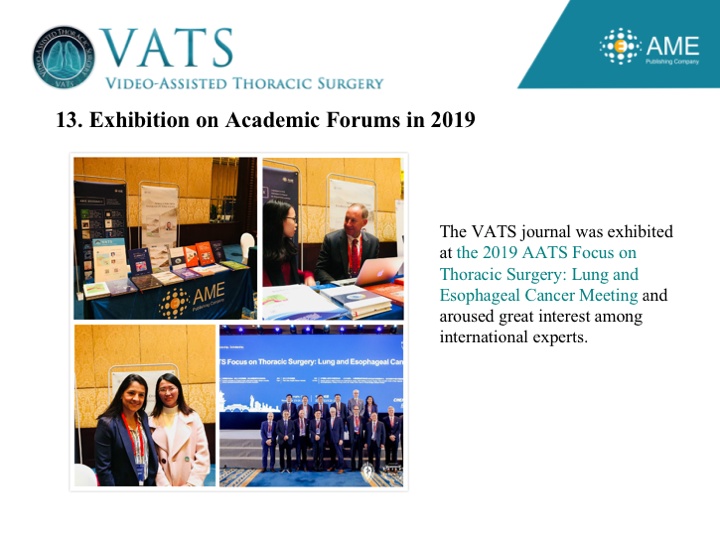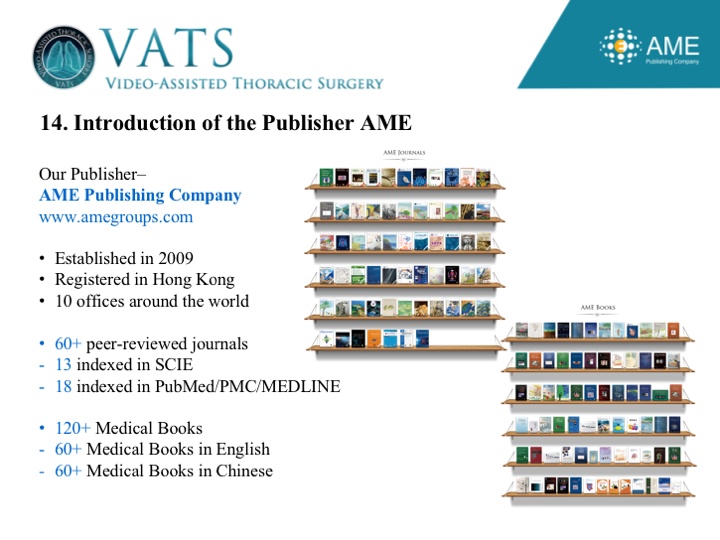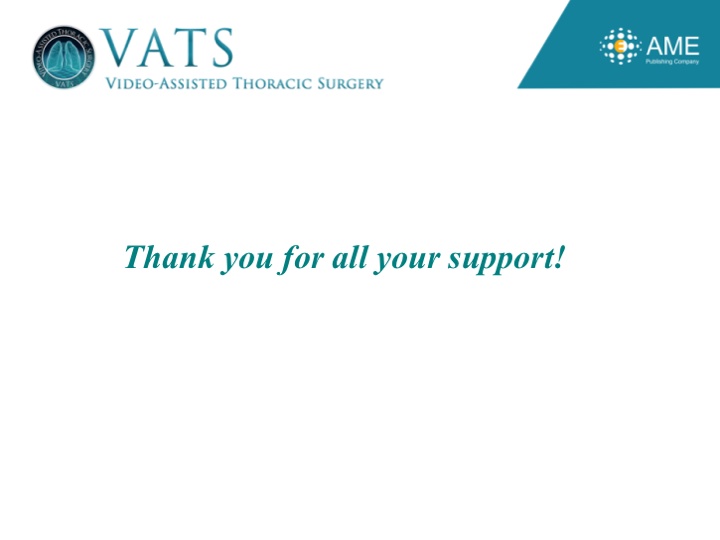 ---