Greeting from Dr. Lunxu Liu, Dr. Mark W. Onaitis and Editorial Office of Video-Assisted Thoracic Surgery (VATS)!
We are glad to present the 2018 Annual Report of VATS here. In 2018, VATS published 52 articles, among which there are 23 Original Articles and Review Articles. For more information, please see the below report.
Taking this opportunity, we would like to express sincere appreciation for the enthusiastic and vigorous support and contributions from all board members, guest editors, reviewers, authors, readers, etc. We wish you a happy, healthy and prosperous 2019!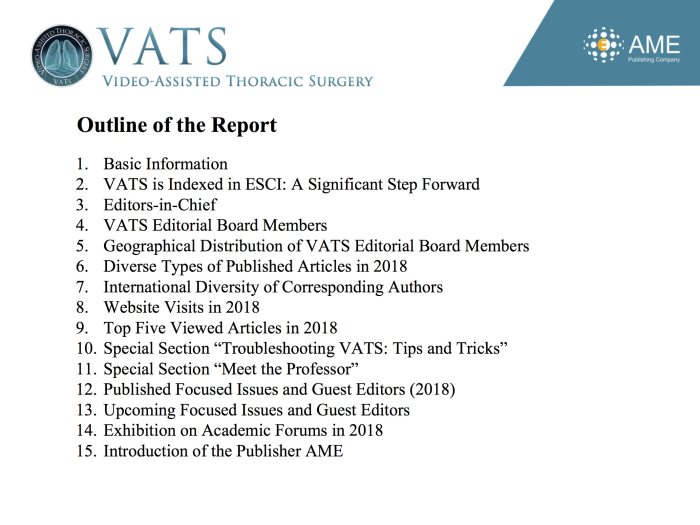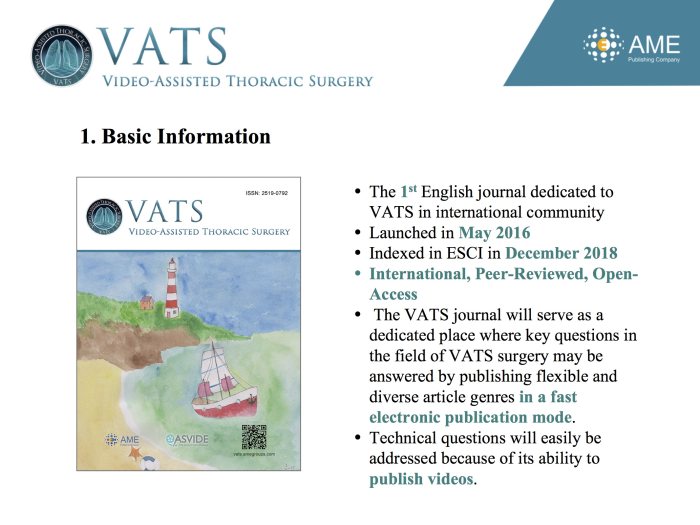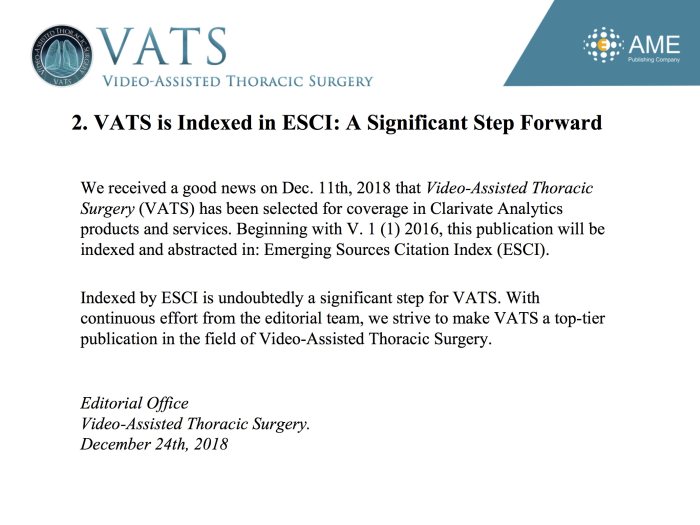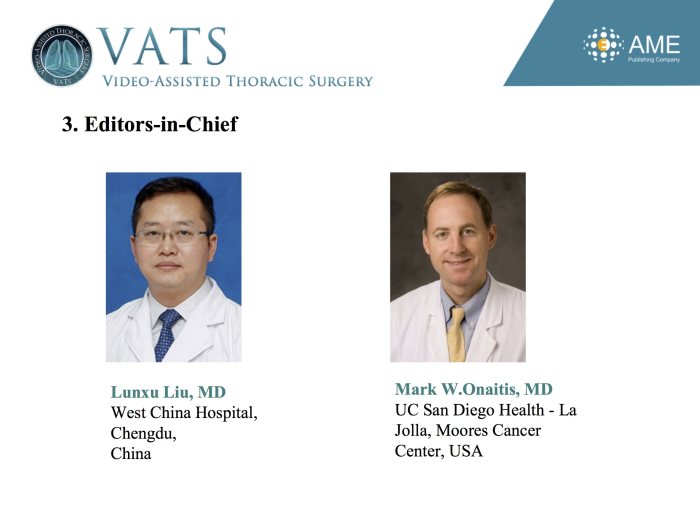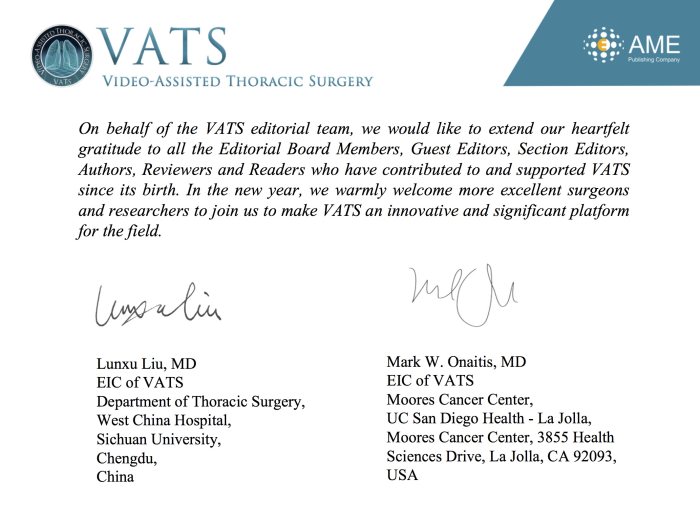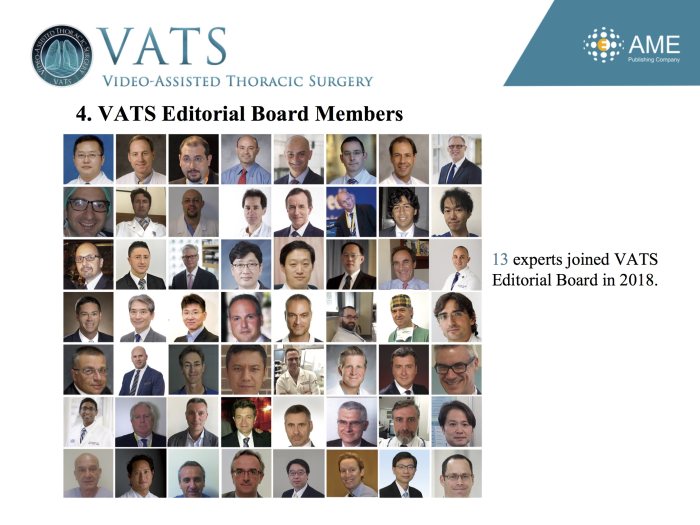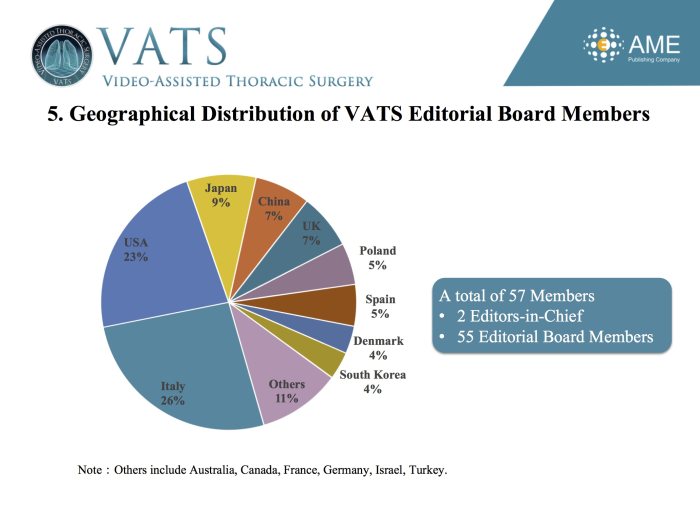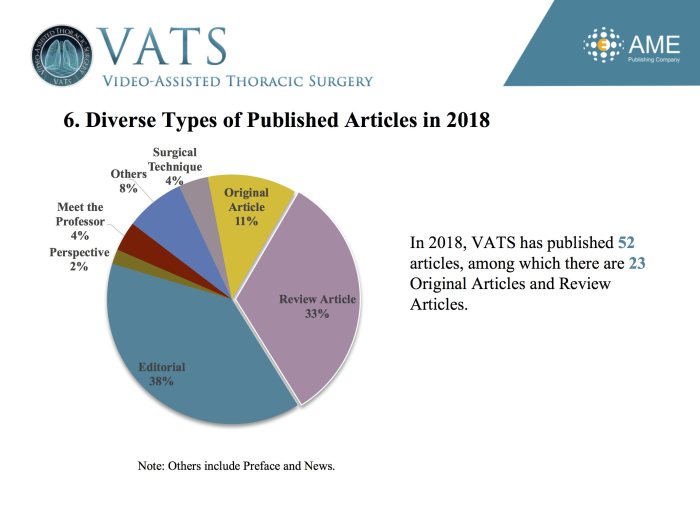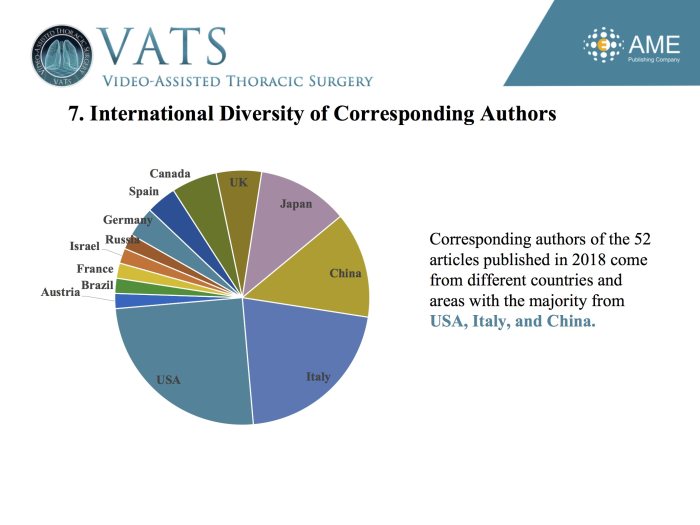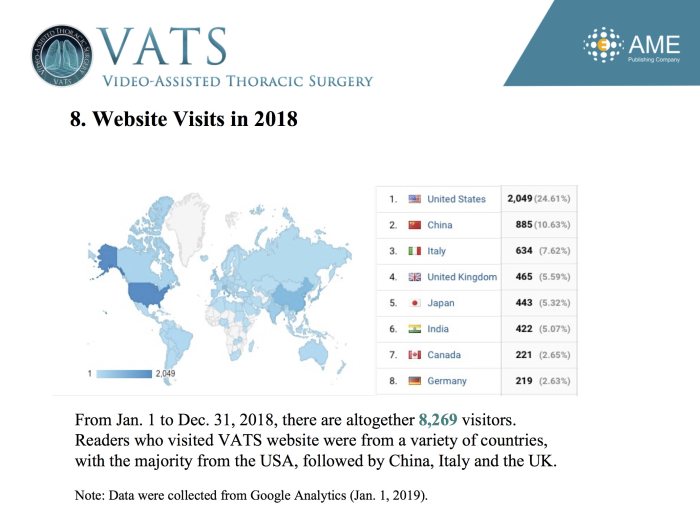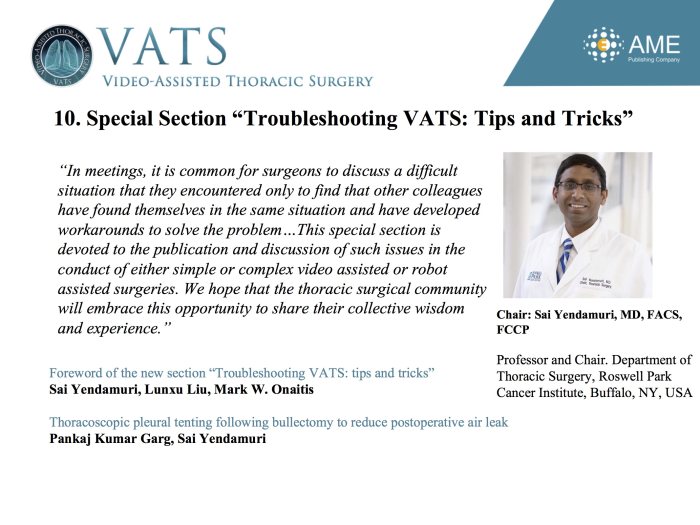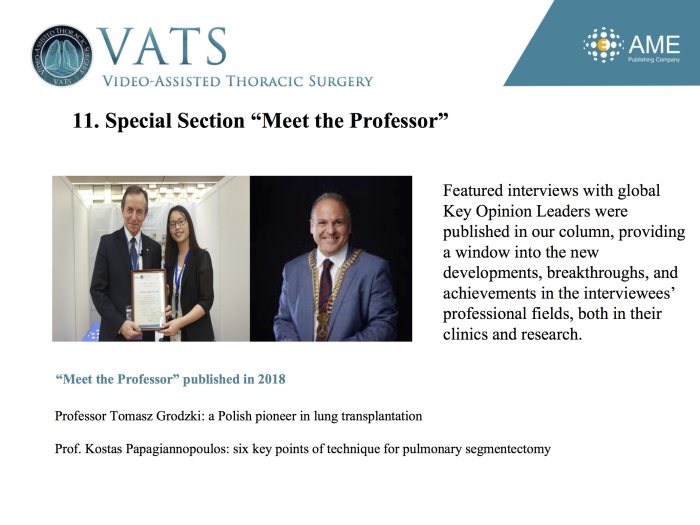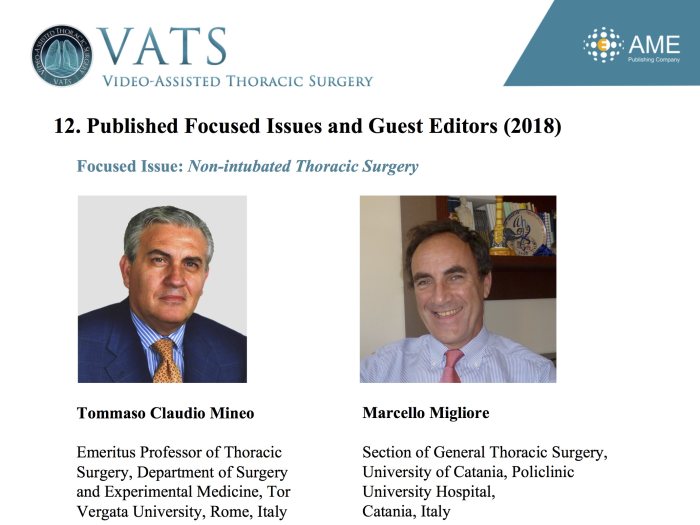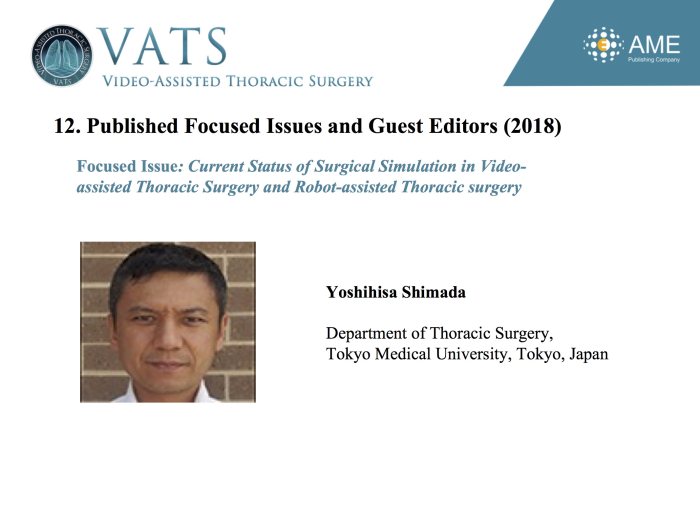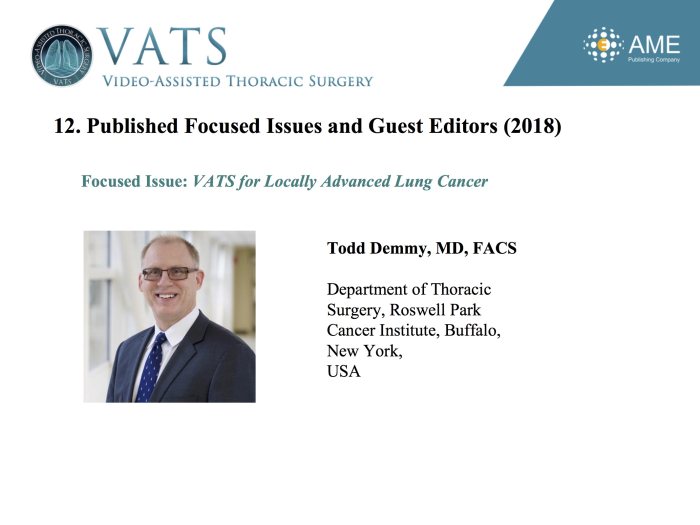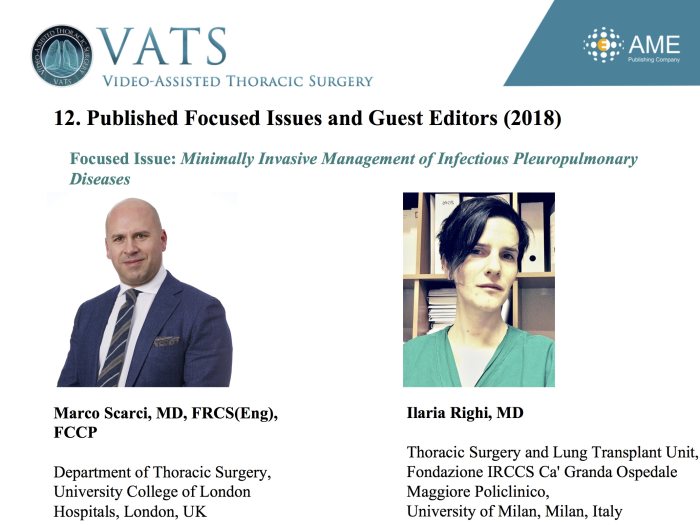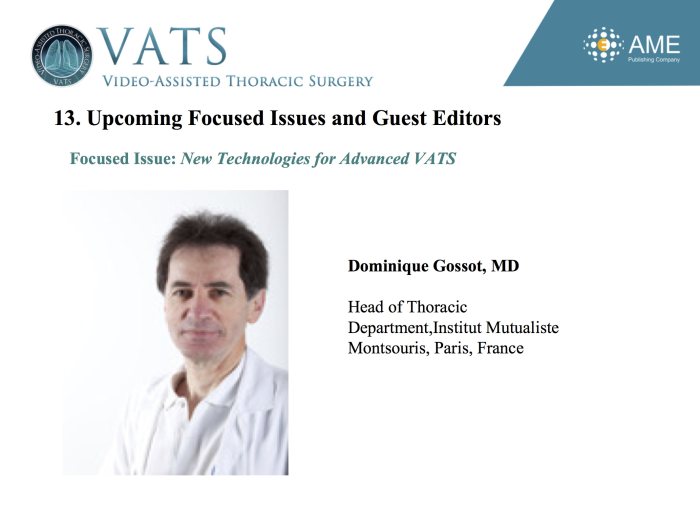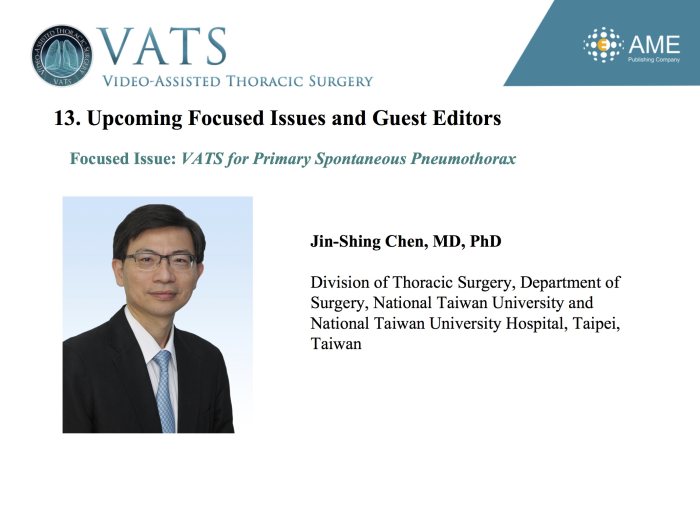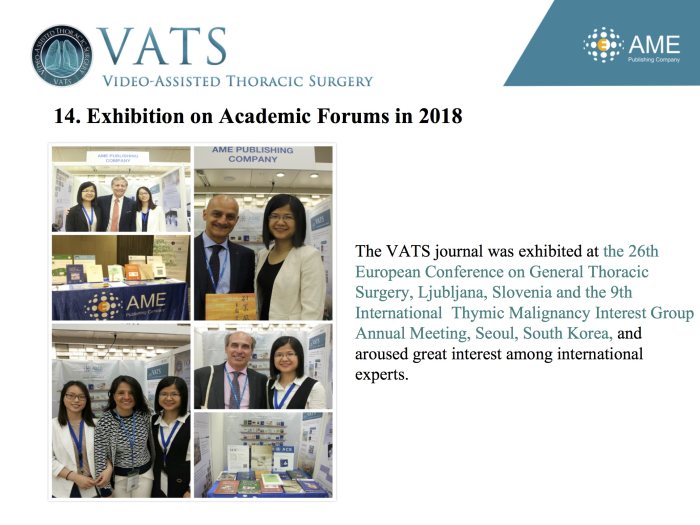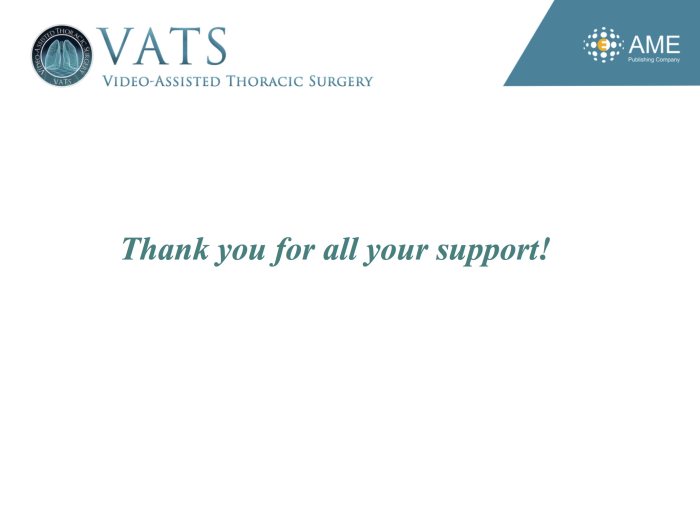 ---